Brief: To create a sponsorship opportunity for 361, a key sponsor of the Rio Olympics. To create 
a connected brand experience with multiple touch points.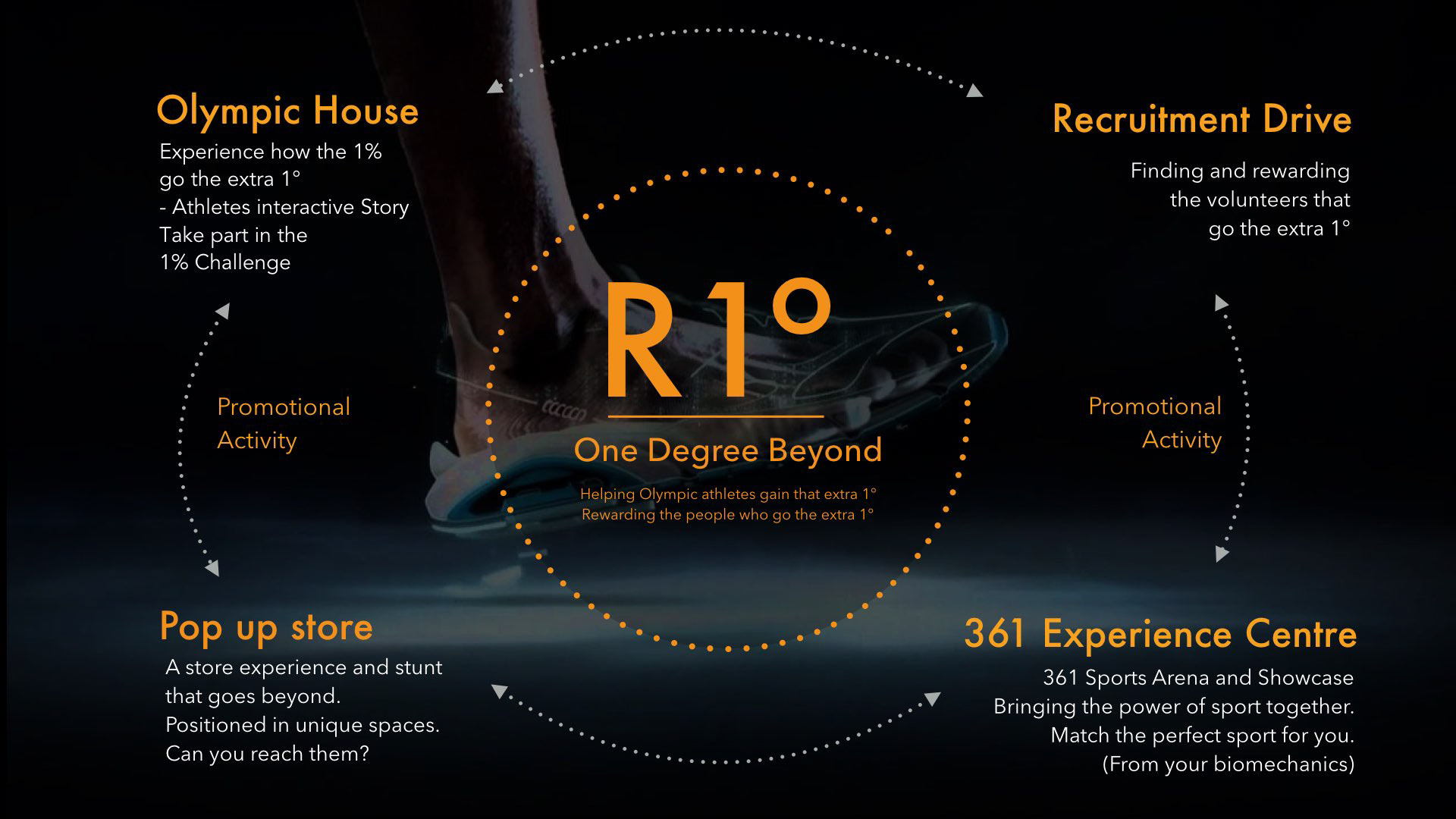 Idea: Creation of a concept called "One Degree Beyond".  This was based on the fine margins for winning or losing.
The experiences were all based on recognising and rewarding people and athletes that go that extra 1%.
We invited visitors to feel what it's live to go beyond your comfort zone by challenging them to take part in Olympic game one off moments. Each experiential space, had a 1% peak performance challenge and multi sport zones to see which sport would be your perfect fit. We also positioned Pop-up stores in unique and difficult to get to locations for PR coverage.
Take our 1 percent challenge at the beach side Experience Centre.